This information provides a general overview of our scouting program, as well as the general methods of the Boy Scouting movement.
Scouting is fun outdoor oriented activity for boys. Scouting programs challenge each scout to work with other scouts, develop a wide range of skills, and learn to be a leader.
- David Mohler, Scoutmaster
Where to Find Us
Troop email: ithacatroop2@gmail.com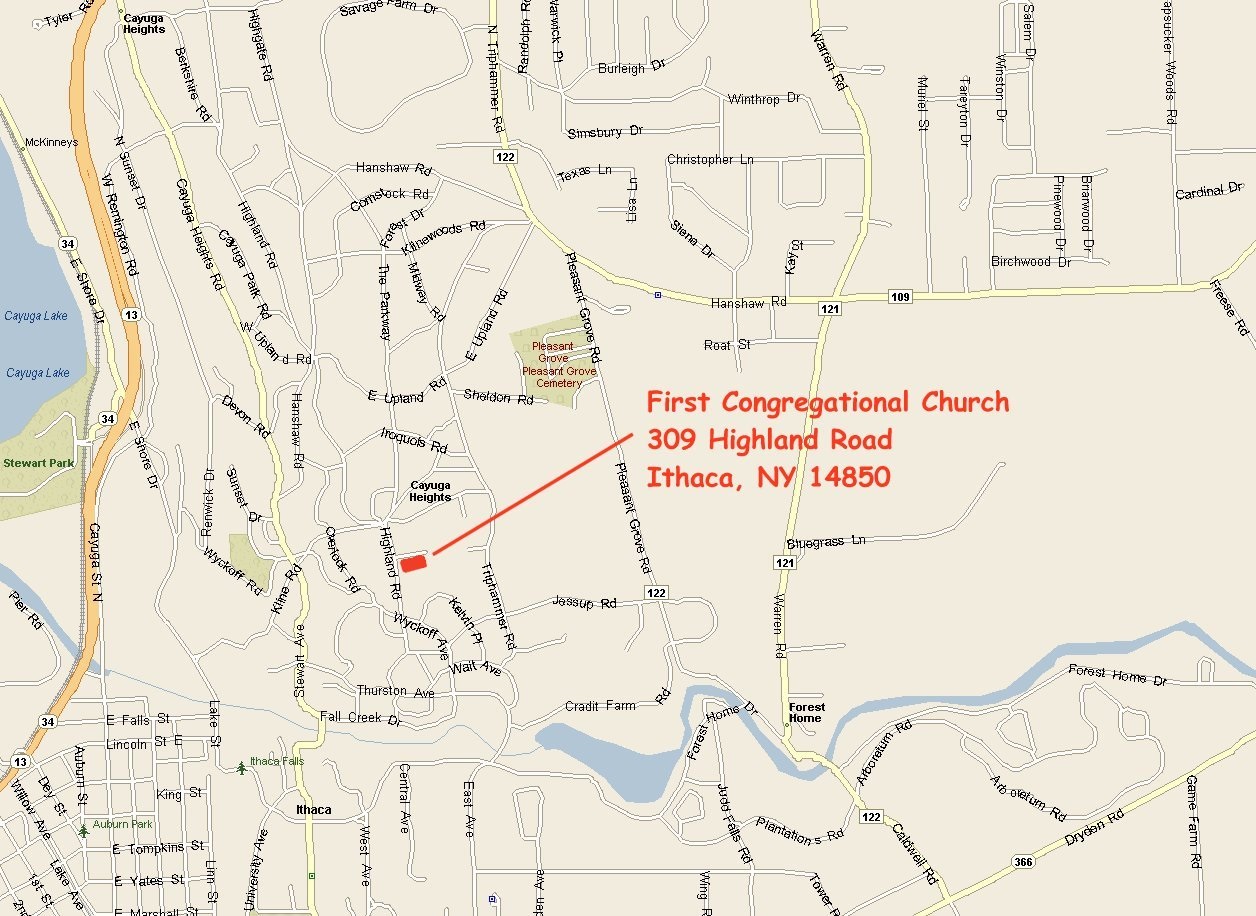 Troop 2 Adult Leaders
David Mohler, Scoutmaster (SM)
Gordon Holloway, Assistant SM
Tim Bael, Assistant SM
Robin Stedinger, Assistant SM
Ben Brown, Unit Commissioner

Troop 2 Committee
Jasmine Wagner, Committee Chair
Rich Andrulis, Committee member
Qi Sun, Committee member
Deborah Whitehead, Treasurer and Merit Badge Coordinator
Mary Ellen Stewart, Chartered Organization Representative
Sandra Thananart, Advancement Chair

Troop 2 Scouting Program
Troop meetings are held at the First Congregational Church in Cayuga Heights on Monday evening 7:30 to 9:00, except after some campouts. The Monday after a campout is often a Patrol Leaders Council meeting for Troop officers and patrol leaders to organize future events; most scouts have the evening off.
Troop 2 attends summer camp for a week every year, usually at Camp Barton. Scouts may go to Camp Barton during other weeks on a provisional basis.
Troop 2 attempts to have one campout or other outdoor event every month from Sept. through June. This includes overnight backpacking trips, snow camping, district camporees, Jan. Klondike Derby, a Feb. Ski trip, and rafting in Pennsylvania. Sometimes weather requires that an event be rescheduled or restructured. Recent year-end Memorial Weekend trips have included Niagara Falls, Valley Forge-Philadelphia, Gettysburg, New York, Toronto and the Boston Freedom Trail. We have hiked and canoed in the Adirondacks, on the Finger Lakes Trail and along the Erie Canal. In 1996, 2000, 2004 and 2008 Troop contingents went to Philmont high adventure Scout Ranch in New Mexico, and in 2009 we sent a crew to Florida Sea Base.

Join the Troop
To join the Troop a scout needs to fill out a BSA registration form and the attached BSA medical form. Special medical forms are required for summer camp; permission slips are needed for out-of-council events.
Troop email: ithacatroop2@gmail.com
Annual dues are $40 for scouts in the fall payable in September, and $50 in the spring unless covered by participation in Troop Fund raisers. A scout's dues cover a subscription to Boys Life magazine. Dues cover only about half of our costs for each scout. (Costs include National dues and insurance Boys Life, some camping fees, and costs for awards, training & equipment). To cover the remainder of its costs the Troop participates in several fund raising activities during the year. Popcorn and holiday wreath sales have been the most successful. Scouts who participate in fundraising activities earn credit into their "scout account", generally 20% of gross sales. This scout account is used to pay the spring dues of $50 if sufficient. Additional credit can be use for Summer camp fees, or costs of other activities The cost of trips and equipment should not prevent scouts from participating. If camping costs or equipment are a problem for your family, please talk to the troop treasurer or scoutmaster. Scholarships are available.
Dues for registered cub scouts joining in the spring are $55 to reflect our costs. Dues for new scouts that join mid-year are $65 to reflect the annual registration costs and their inability to participate in the fall fund raisers.

Advancement
Troop 2 promotes the BSA advancement program. Participating Scouts generally achieve first class rank within 18 months. Special merit badge and first-year advancement classes are usually scheduled prior to the weekly meeting from 7:00 - 7:30.
Scouts work toward the ranks of scout, tenderfoot, second class, first class, and then star, life and eagle. Troop 2 has an exemplary first-year scout program through which younger scouts work with older scouts and adults to learn basic scouting skills (camping, hiking, cooking, first aid, knots, and citizenship) and scouting values.
Parents do not sign advancement requirements as they may have in cub scouts, although parents are encouraged to help their scouts learn the material. In general, an older scout is responsible to teach and test younger scouts on the skills and activities needed to earn the beginning ranks. This is part of the older scouts responsibilities. The ranks of star, life and eagle require that scouts earn merit badges, which requires that they work with adult merit badge counselors. The Troop and the Council are always looking for adults who are willing to serve as merit badge counselors; how about you?

Troop 2 Website Policy
Troop 2 adheres to the principles established by Lord Baden Powell and maintained by the Boy Scouts of America. Content of this web site should not cause offence to, or infringe the individual rights of, any person who wishes to view our site. Any commercial links are not product endorsements; instead they are offered to increase the choices available to scouts and their families.

BSA Scount Methods
1. Scouting is a fun activity leading to personal growth.
2. Scouts work in patrols requiring cooperation, team work, and organization.
3. Patrols and the troop are led by youth leaders (scouts).
4. The scoutmaster and his assistants provide guidance and a positive adult example.
5. Outdoor activities are fun and give scouts an opportunity to develop and test new skills, to learn about the outdoors, and to work as patrols.
6. The advancement program challenges scouts to learn new skills, and to gain self-confidence and recognition for their achievements.
7. The scout uniform allows the scout to identify with the scouting movement and to have a positive self image. It reflects his commitment to scouting and its aims.
8. The ideals of scouting are exemplified by the scout oath, law, slogan, and motto.

Scout Law - A Scout is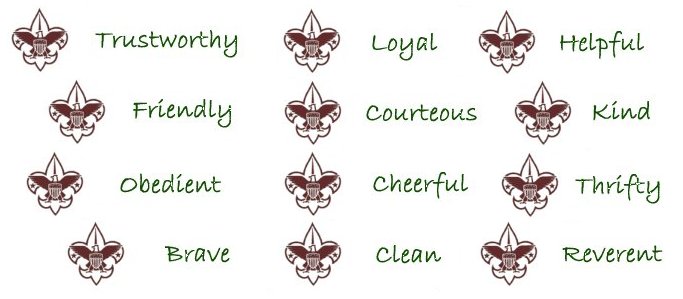 Discipline Policy
Troop 2 strives to teach Scouts to live by the principles exemplified in the Scout Oath and Law. Scouting should be fun and challenging while providing a safe and supportive environment in which Scouts can learn and grow without unnecessary roughness, physical or verbal intimidation, foul or offensive language or disrespectful behavior. All Scouts should help build Troop unity and an effective, enjoyable program.